2014 Richmond Mural Project
June 16th - June 27th
2014 Richmond Mural Project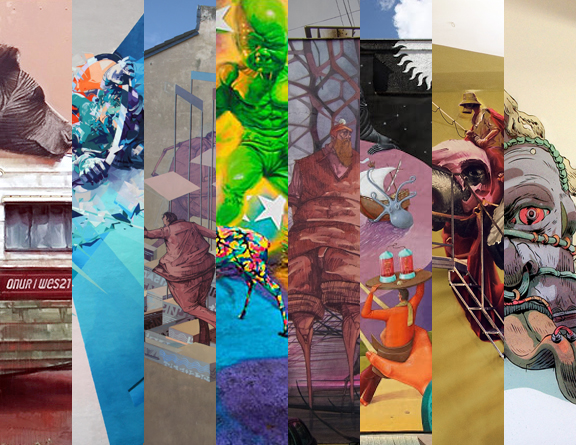 10 Muralists. 2 Weeks. 20+ Murals throughout the City of Richmond
Art Whino returns to Richmond, VA for the third installment of the Richmond Mural Project. After completing 48 murals during the last edition of the mural project, Art Whino will work with eight to twelve of the top muralists from around the world to curate another round of murals. Last year brought an incredible amount of press coverage and the murals made it on top lists such as Buzzfeed, which ranked the Etam Cru mural #3 Best Street art in the world of 2013. Bringing Richmond a sampling of the great variety of mural work worldwide, just as in past years, the selection of artists will feature a dynamic range of styles and subject matter which creates a unique experience for visitors, providing a glimpse into a worldwide movement in one city. The creation of another 20 murals this year will bring the number to over 68 throughout the city, further establishing the Richmond Mural Project. This edition will continue to build Richmond's reputation as a go to destination for murals that incite exploration of the city through weekend visits that result in the discovery of the city Richmond itself, with its neighborhoods, businesses, and culture, as visitors hunt for the next mural.
MISSION: The Richmond Mural Project is a yearly event with the goal of creating over 100 murals by world renown talent in the first 5 years alone. The recurrence and solidification of the project throughout this time will establish Richmond as a landmark destination for internationally recognized murals and will create exposure for the city, establishing it as a premier art destination. By concentrating a large number of murals throughout the city the project will increase tourism and will bring the much needed "Feet on the Street" which will help local business thrive.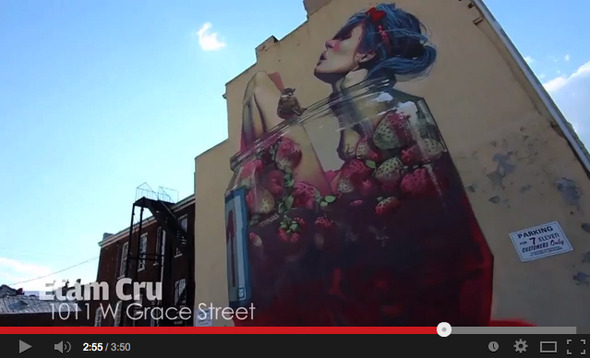 2013 Richmond Mural Project Recap Video



Mural Locations:
Various Locations
2014 Mural Schedule / 2013 & 2012 locations listed here
http://artwhino.com/murals
Meet & Greet Reception June 16th
Pig and Pearl
2053 W. Broad St Richmond, Virginia 23220
Reception begins at 8pm
Live Performance by Dj Williams Band
Give a warm welcome to the Muralists who will be in attendance!
To attend email RSVP@ArtWhino.com


Richmond Mural Project Reception
June 21st
with our Cultural Partner
RVA MAGAZINE
Broadberry
2729 W. Broad St. Richmond, Virginia 23220
Reception begins at 9pmMusic by Doddie Braza & Phenom
To attend email RSVP@ArtWhino.com
Wrap up Reception June 26th
Pig and Pearl
2053 W. Broad St Richmond, Virginia 23220
Reception begins at 8pm
Live Performance by Black Girls Band
Exclusive print release sold at this reception
To attend email
RSVP

@ArtWhino.com
Information
and to see last years murals go to
http://richmondmuralproject.wordpress.com/
Art Whino Gallery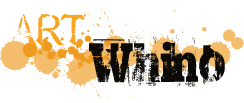 Art Whino is a DC based art gallery whose mission is to bring together the pioneers and freshest talent from around the world. With over 1200 artists in the Art Whino arsenal, ranging from California to New York, Germany to Japan and beyond, Art Whino has become an all encompassing force in the art world. Exhibitions cover the whole spectrum of new art forms ranging from exposing emerging stencil and wheat pasting artists to showcasing the most skilled leaders of many different genres.
http://www.artwhino.com/
RVA Magazine
- OFFICIAL MEDIA & PRESS PARTNER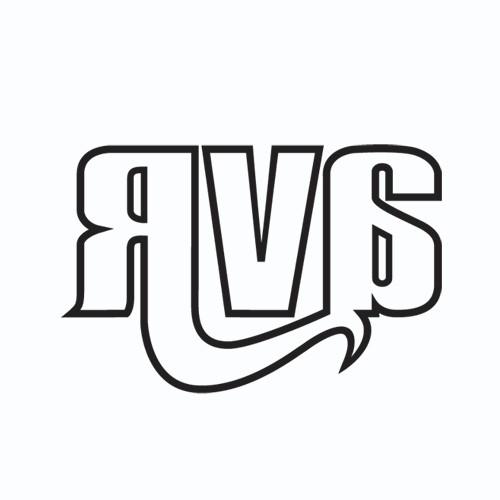 From day one (April 2005) we set out to lend voice to a subdued creative class of Richmond. RVA has succeeded in creating a brand that searches out the best artists, ideas, events, bands, photographers and culture-jammers Richmond has to offer and gives them a platform for exhibition that "gets" them.
Access to talented and creative people is to modern business what access to coal and iron ore was to steelmaking. --Richard Florida, economist and author. In a city best known for it's role in the Civil War (insert eye-rolling here,) the battle to be bigger than our past has been formidable. For generations, city leaders have banked on the faded silver of dubious honors - Capital of the Confederacy etc, and ignored the 21st (and 20th) centuries. With world-class schools such as VCU growing organically on their own record of excellence, media giants like the Martin Agency cementing their footprint in our cobblestones, and Fortune 100 companies relocating to attract the hordes of creatives emerging here, Richmond is exploding. New construction and development is rampant in heretofore decaying downtown retail and nightlife centers.
http://rvamag.com/magazine

RVA Magazine - OFFICIAL MEDIA & PRESS PARTNER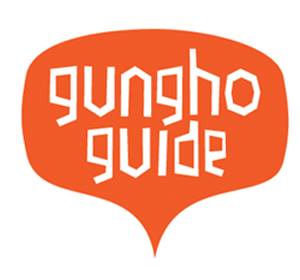 GunghoGuides.com is a place to celebrate the best things we love about Richmond. We picked the top hundred or so places that we feel contribute to the pride of living in this city. We wanted to create a site that presents these unique experiences and JUST these experiences as places you absolutely SHOULD patronize.

As you discover the website you'll notice that there's a lot of good businesses not listed. When a friend comes in from out of town and asks your opinion on some fun and/or simply interesting ways to spend their time in Richmond, you don't hand them a phonebook. You give them an excited "You've got to go to ____!" We tried to find the places that elicit THAT response and give them a little piece of the internet where they can be recognized for being THAT special.


This comes with full knowledge that we, the editorial staff of this site, have not been EVERYWHERE (and if we had, we'd be bored out of our skulls) and that there's always something new and incredible popping up in the city. Keep us on our toes, recommend some great places, and keep our lives interesting too :) We hope you enjoy interacting with the site and that you find reason to tell your friends about it. In the meantime, go gungho on these joints and keep coming back for the blog and the regularly updated event schedule.

HAVE YOU SEEN ME?

We are actively looking for blank walls in Richmond, VA
for the Richmond Mural Project.
Do you know of a wall that would be perfect for a mural?
Know someone who has a blank wall?
Wish there was a mural somewhere?
Well then Email me at
Shane@artwhino.com
!
2014 Muralists:
Chazme 718 - Poland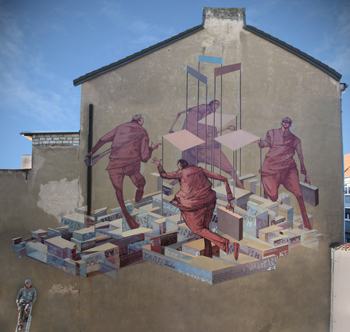 Born 1980. Took his first steps in painting around 1995 in crews: UOP, HND, KSA, KTR. At he same time he painted canvases under the nick 718. Since 1999 he was a graffiti artist trying to become an architect. Since 2007 an architect trying to find time for painting. For last 5 years paints under common nick Chazme 718 combining past projects, discoveries and fascinations. Mural shown a collaboration between Chazme 718 and Sepe




David Flores - California
David P. Flores was born in Tulare, California and attended high school at Tulare Union High School in the same city. After graduating from high school, he attended college in Santa Barbara, California. There he received a degree in graphic design. Soon after, he jumped into a career with the skateboarding industry. He has been working with art his entire life and was first published internationally at the age of 20. During his early years in the industry, David P. Flores worked for Shorty's Skateboards as a freelance illustrator. His work was so great that he became internationally published in the famous Transworld Skateboarding Magazine. In fact, his work as an illustrator can still be found today in Shorty's ads. In 1996 he moved to San Francisco and became art director for Deluxe Distribution. During his time as an illustrator, he had the opportunity to work with many other skateboarding companies such as Lucky Bearings, Spitfire Wheels, and BlackMagic. In the early 2000s, David Flores painted a series of paintings known as "Giants" which depicted Giant Robots in the City of San Francisco. Soon after he had an opportunity to design and produce his own limited edition vinyl toys, clothing, and paintings with his unique art style known as "Stained Glass." During this time he also created artwork from a variety of iconic figures such as Mother Teresa, Mos Def, and Sophia Loren. He also produced art by reworking with other familiar icons such as Disney characters. David Flores's work became an instant hit in the global urban community, especially in Japan. After experimenting with street art, David Flores is best known for his self-proclaimed "stained glass" and mosaic style. These images are often famous iconic images and he enjoys participating with a variety of companies to perform his work. Some of these opportunities have led to great collaborations such as working with Shepard Fairey, Stussy, and Kidrobot.
Ekundayo - Hawaii
Ekundayo (Dayo) was born in Honolulu, Hi, in 1983 where he lived with his mother and father until the age of five when his mother and father could no longer get along. Ekundayo's father snuck him out of the state without his mother's knowledge, and for seven years Ekundayo and his father moved from place to place living a life on the run. Meanwhile in her desperate need to find her son, Ekundayo's mother helped start Hawaii's first clearing house for missing children. The life on the run ended in 1994 when his father moved to California with Ekundayo's sister because his father was dying from cancer. In early 1995, Ekundayo's father passed away from lung cancer; Ekundayo was eleven. Ekundayo lived with his sister, brother in-law, four nieces and his sister's mother in a small three-bedroom and one-bath house in Pacoima, Ca. It was in this house at the age of 13 that Ekundayo discovered his love for art. After being involved in school fights, stealing and hanging with the wrong people, he was suspended from school. One day while in the garage, he found one of his uncle's black books. This uncle wrote for a graff crew in L.A. called C.H.B. This book completely changed Ekundayo's life. He became obsessed with drawing and copied every single page in that little book. Meanwhile, the Dept of Justice had located Ekundayo at his sister's home and returned him to the custody of his mother. Ekundayo went back to Hawaii to live with his mother. His drive to create didn't stop, and the encouragement from his family only fueled that ambition. Shortly after graduating high-school, Ekundayo moved back with his sister and brother in-law in much more spacious accommodations. He attended Pierce College in Winnetka, Ca, where he practiced his craft and worked on his portfolio until 2003 when he was accepted into Art Center College of Art and Design on a scholarship. Although the teachers he studied under and the friends he met while going to Art Center were priceless to his development, Ekundayo dropped out after completing his foundation courses in order to create his own path in the fine art world. He combines both subversive graffiti aesthetics in combination with art-historical erudition using acrylic, gouache, watercolor, ink and various carving techniques. Ekundayo's work expresses the struggle of life and how those struggles and burdens can either inspire us to change in a constructive way or weigh us down by our own inability to change.
Meggs - Australia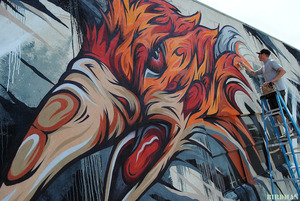 Growing up in the Eastern suburbs of Melbourne, David 'Meggs' Hooke, immersed himself in the worlds of drawing, cartoons, sci-fi films and skateboarding. In 2000 Meggs graduated from University with a Bachelor of Design and soon after became recognised for stencils and poster art on the streets of Melbourne. In 2004 Meggs became a founding member of the renowned 'Everfresh Studio' a unique collective of street artists known for large amounts of collaborative street work and aerosol murals. In 2010 Meggs art directed and designed the 'Everfresh:Blackbook' a 254 page publication documenting the studios members, lifestyle and artworks from 2004-2010.The Everfresh Crew have more recently had collective artworks exhibited as part of 'Space Invaders' at the National Gallery of Australia in Canberra, as well as being the first artists to exhibit at the National Gallery of Victoria's (NGV) new NGVStudio space at Federation Square in Melbourne. Thus confirming this uniques groups status as historically documented pioneering artists within Australia's 'graffiti & street-art' culture.


Onur - Switzerland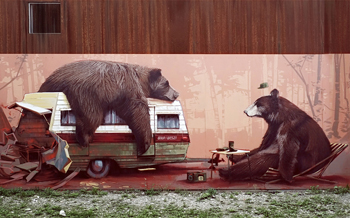 Onur Dinc was born in Solothurn on the 11 th of September 1979 and grew up in Zuchwil. After leaving school, he served an apprenticeship as a painter followed by an apprenticeship as a set painter at the city theatre in Solothurn. After a period of training as a graphic designer in a graphic agency in Basel, he worked for a year in Berne as a graphic designer. Onur returned to the theatre in 2007, this time in Lucerne. He turned freelance at the end of 2008, and has since worked for a number of different exhibitions and customers. Onur's artistic tool of choice is the paint roller. Using it, he is creating photo-realistic imagery. His former profession as a scenery painter displays itself in preference for large-scale works. Many of his creations capture moments of every day life, freezing the instant in time. People and Animals seem detached from their surroundings in the situations captured and display the most fundamental feelings of human existence. Bigger projects of Onur have been recognized internationally in collaboration with Wes21.


Robert "Tone" Proch - Poland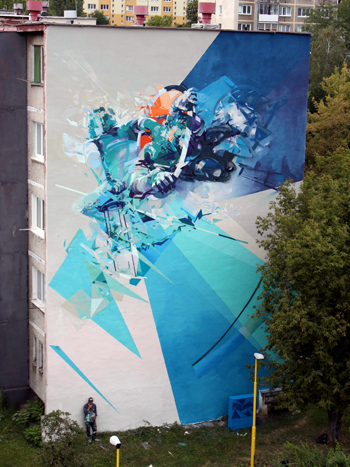 25 year-old Robert Proch began putting up graffiti in his hometown of Bydgoszcz, Poland as a teen. He soon experimented with traditional painting too. He has exhibited in his native Poland, Denmark, Italy, Hungary, Estonia and Germany including at the respected Stroke urban art fair. Proch's style is inspired by state-of-the-art animation as much as classic caricature, and impressionism as much as modernist graffiti. The mini-narratives he paints examine the modern human condition using vivid colours and tangible emotions. Sentimentality, ambition, fear, loss, hubris, greed and friendship play their roles in snapshot dramas set in coffee shops and shopping malls; or during pregnancies and suicides. Proch stresses the intensity of experience in his vibrant portrayals of situations that could be considered ominous, maudlin or plain mundane. Mural shown a collaboration between Robert Proch and Pener.
Ron English - New York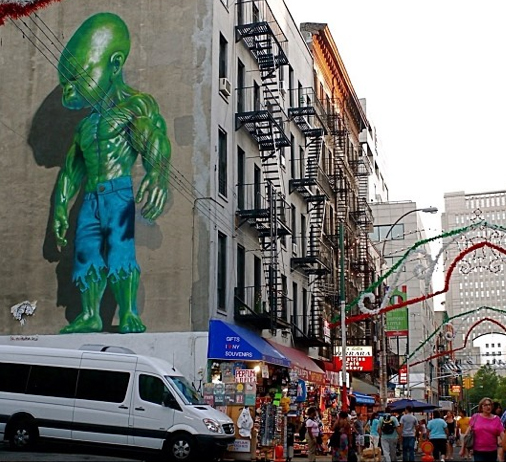 One of the most prolific and recognizable artists alive today, New York-based painter, designer and street artist Ron English has bombed the global landscape with unforgettable images, on the street, in museums, in movies, books, television, and album covers. English coined the term POPaganda to describe his signature mash-up of high and low cultural touchstones, from superhero mythology to totems of art history, creating a hilarious visual language that turns advertising into "subvertizing" and parody into illumination. Ron is widely considered a catalytic figure in the advancement of street art away from traditional wild-style lettering and into clever statement and masterful trompe l'oeil based art. Creating illegal murals and billboards that blend dazzling visuals with biting political, consumerist and surrealist statements, English has hijacked public space worldwide for the sake of art. He began painting billboards in the early eighties and soon progressed to murals on such unlikely targets as the Berlin Wall in 1989, the Palestine Wall in 2007, and the US-Mexico border in 2010. His reputation for masterful and enduring murals has earned him invitations to create officially sanctioned pieces all over the world, most recently in London for the 2012 Olympics, in Stavanger, Norway for the Nuart Festival, and as the featured grandstand artist for Denmark's Roskilde 2013 Music Festival.


Sepe - Poland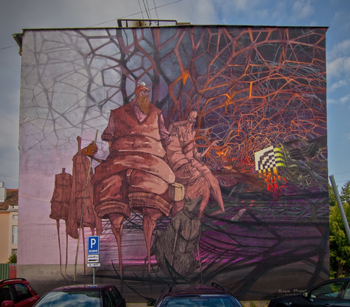 Born in 1982 in Warsaw. Since 1996 related to graffiti and than street art scene in Poland. Graduated graphic design on Academy of Fine Arts in Łódź in 2009 Lives and works in Warsaw as a freelance graphic designer, painter and illustrator. Raised on traditional graffiti movement, rooted in book illustration and then by the studies interested in graphic and poster design, Sepe is searching for his individual art language mixing those three paths on paper, canvas and walls as well. Mural shown a collaboration between Sepe and Proembrion
Smitheone - Mexico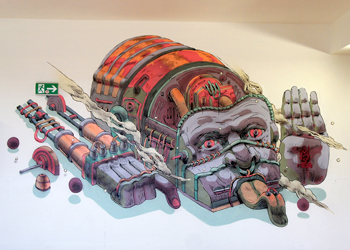 Influenced by the graphic style from the 50s and Sci-Fi movies, at the age of 13 he begins to paint graffiti just for fun and as a hobby. Autodidactic and evolutionary, attracted by fine arts, Smithe has constantly reinvented his own style and over the past years has tried out with many themes on his work such as Existentialism, Individuality of the human being and the machine within. The defragmentation, common symbol on his work, is used as a vehicle to show the inside elements that power his characters and is shown as a surrealistic machine. He is commonly known for his graffiti but he´s also involved in other areas such as illustration, design, sculpture and music. He has exhibited in Germany, Belgium, United Kingdom, Spain, USA and Mexico.


Wes21 - Switzerland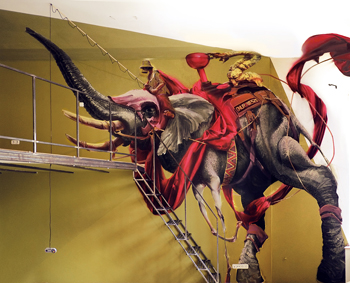 "WES21 alias Remo Lienhard, was born in May 1989 and lives in Biel. After graduating as a graphic designer from the Design School in Biel in 2009, he started work as a freelance Illustrator and designer. He has devoted himself to painting since 2001, working on large-scale murals, painting canvases and, for the sake of variety, creating 3D sculptures. WES21is keen to develop the visual vocabulary and techniques that characterize his work, which investigates the convergence of graphic design and contemporary art."


Thank You To Our Sponsors