New Vintage Grooves
Saturday, August 24th, from 2pm-10pm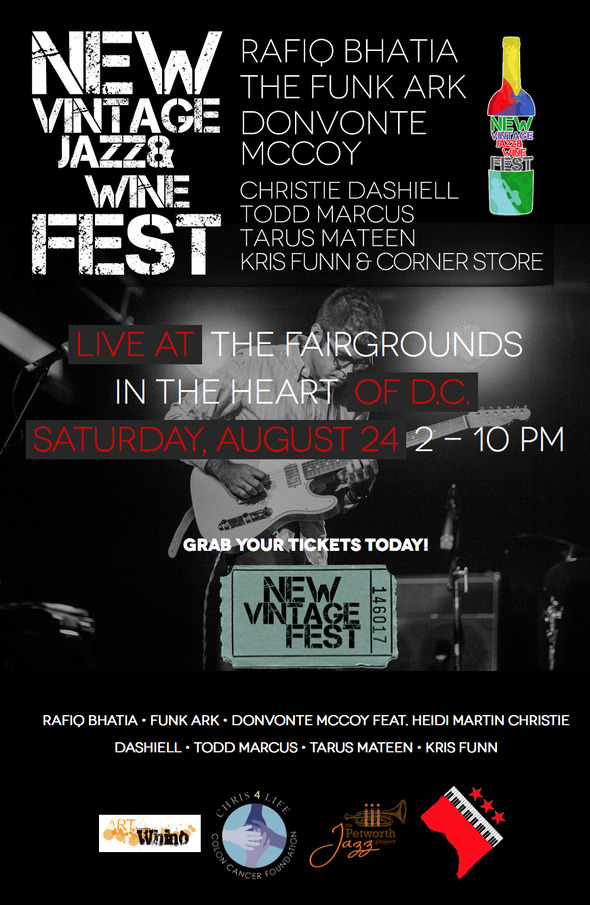 Introducing D.C.'s first jazz and wine festival! Come relax at the Fairgrounds, a beautiful outdoor venue across the street from Nationals Park, sample over a dozen world-class wines, and experience the latest sounds in modern and classic jazz.

The New Vintage Jazz & Wine Festival runs from 2 p.m. to 10 p.m., with live music from the Funk Ark, an Afrobeat dance ensemble from D.C.; Donvonte McCoy, an innovative trumpeter and bandleader merging jazz, go-go and funk, who has headlined every weekend at Eighteenth Street Lounge since 2006; Todd Marcus, a Baltimorean clarinetist whose latest album made NPR's top 10 of 2012 list; and electric-acoustic guitar whiz Rafiq Bhatia, who hails from New York City and has recently drawn praise from the New York Times, Pitchfork and The Fader. Kris Funn & Corner Store, Tarus Mateen and Christie Dashiell round out the slate of local favorites.

As a strong supporter of the arts and community involvement in Washington, D.C., Art Whino will add visual vibrancy and complexity to the event with live painting during the event. There will be two large 8'x20' pieces on either side of the stage as well as stations where artists will create smaller scale pieces for silent auction. Throughout the day, these pieces will evolve into finished works contributing to the sensory experience of the festival and fostering the innate relationship between art and music.

A portion of proceeds from the New Vintage Jazz and Wine Fest will go to the Chris4Life Foundation. This organization was created in memory of Christine Madelyn Antonelli whose perseverance in her fight inspired her family to create this foundation. Its mission is to eradicate colon cancer through developments in cutting edge research. Its four core values are Compassion, Empowerment, Perseverance, and Life. The organization has chosen to partner with the New Vintage Jazz and Wine Fest, an excellent way to celebrate living life to the fullest and embracing the spontaneity of the moment – while supporting a crucially important cause.

Tickets are available at a range of price points. Some of them include wine tastings, and VIP access, while others will just get you in to hear the music.
Saturday, August 24th, from 2pm-10pm

Location:
DC Fairgrounds (Directly in front of National Stadium)
1299 Half Street, SE
Washington, DC
20003
The artists will perform at the following times:
2:30 – Tarus Mateen
3:15 – Kris Funn & Corner Store

4:15 – Todd Marcus Quartet
5:15 – Christie Dashiell Quartet

6:15 – Donvonte McCoy Quartet, Feat. Heidi Martin
7:15 – The Funk Ark
8:30 – Rafiq Bhatia

For more information about performances and to purchase tickets please visit:
NEW VINTAGE FEST HOME: http://newvintage.capitalbop.com/
FACEBOOK EVENT: https://www.facebook.com/events/549612081767178
TICKET PAGE: http://newvintagejazzandwine.eventbrite.com/
You want the hookups?

Tickets are on sale right now at 67% Off!!!
Click here for the Livingsocial Deal
For a limited time so buy them now before the deal is over

About the Music
The New Vintage Jazz & Wine Fest celebrates the latest innovations in jazz, an art form that – like wine – grows ever more complex and rewarding as it matures. The festival's inaugural edition spotlights a variety of talents: rising home-grown artists like Christie Dashiell, Donvonte McCoy and Kris Funn, who refract jazz through the lens of modem hip-hop and R&B; experimenters at the vanguard of straight-ahead jazz like Tarus Mateen and Todd Marcus; the infectious Afrobeat band Funk Ark; and Rafiq Bhatia, one of New York City's most buzzed-about new jazz talents.

CapitalBop and the Petworth Jazz Project have each been hosting free and low-cost jazz performances around the city for the past three years, spreading the music to thousands of local listeners, both fans and newcomers. They've hosted artists ranging from the world-famous Karriem Riggins to Peter Brötzmann to Marc Cary, plus local talents Donvonte McCoy, Kris Funn and Brian Settles. The New Vintage Fest is the biggest single event that these presenters have undertaken, and it features the broadest array of world-class local jazz talent on a single day that the city has seen in years.
About the organizers:


Chris 4 Life
The principal goal of Chris4Life Colon Cancer Foundation is to permanently eliminate the threat of colon cancer through discovery of a cure. As long as people are dying from this disease, we will be at the front lines of the fight. To this end, we will fund cutting edge research so that the brightest minds and best institutions are empowered to cure colon cancer for good. Until then, Chris4Life Colon Cancer Foundation is committed to significantly improving the treatment experience for patients and caregivers, and to dramatically raise awareness about colon cancer in general. Chris4Life will utilize health and wellness as a means of integrating the mind, body and spirit in our approach. Working together we will build a culture of care and foster relationships with research institutions, advocacy groups, the health care community, and the general public. Chris4Life four core values are Compassion, Empowerment, Perseverance, and Life.
CapitalBop
CapitalBop is a website dedicated to promoting Washington, D.C.'s vibrant, varied and surprisingly under-appreciated jazz scene. This site is designed to help everyone from novices to hardcore bopheads find live music that will fit their preferences on any given night. CapitalBop offers a host of features that you won't find anywhere else, from its comprehensive calendar of all the jazz going on in Washington to its list of D.C. clubs complete with maps, profiles, contact information and essentials about pricing and food. CapitalBop also offers a catalog of local jazz musicians, and a steady stream of award-winning coverage — written articles and multimedia — on D.C. jazz music. In addition, CapitalBop produces live performances to showcase and stimulate the forward-focused creative thought that is occurring on the local jazz scene. At monthly D.C. Jazz Lofts, a variety of musicians present their music, which ranges across idioms — from acoustic to electric, bebop to free jazz. CapitalBop's loft shows at the annual DC Jazz Festival have drawn praise from the Washington Post, the Washington City Paper, and DownBeat magazine.
Petworth Jazz Project
The Petworth Jazz Project, a 501(c)(3) entity, is preparing to begin its third successful season. The project, a public/private funded event, showcases the best in local jazz talent. All shows take place on the lawn at 8th and Taylor Streets N.W., in Washington D.C. and are free to attend. Performances have featured Kris Funn, Herb Scott, Nate Jolley, Noble Jolley, Veronneau, Donvonte McCoy, Akua Allrich, and the Bohemian Caverns Big Band, among others.
Art Whino Gallery
Art Whino is a DC based art gallery whose mission is to bring together the pioneers and freshest talent from around the world. With over 1200 artists in the Art Whino arsenal, ranging from California to
New
York, Germany to Japan and beyond, Art Whino has become an all encompassing force in the art world. Exhibitions cover the whole spectrum of
new
art forms ranging from exposing emerging stencil and wheat pasting artists to showcasing the most skilled leaders of many different genres.
About the Artists:


Rafiq Bhatia
Just two winters ago, American composer and guitarist Rafiq Bhatia (rah-FEEK BAH-tia) found himself trudging through the snow to the front door of Greenhouse Studios in Reykjavík, Iceland for the first time. He and his producer and musical accomplice Alexander Overington travelled across the Atlantic to work with Valgeir Sigurðsson, who they sought out on account of his predilection for exposing the
new
within the known.
As the secret weapon in crafting Björk's Vespertine and Medulla, and, more recently, as co-producer of Feist's Metals, Sigurðsson knows a thing or two about constructing ornately detailed and highly original sonic universes. Yet, after spending a week helping to realize Bhatia's combination of driving, glitch-infused beats, blistering improvisation, and expansive production, Sigurðsson remarks that their time together "felt like learning a
new
language."
Since making the move to Brooklyn in 2010, Bhatia has "wasted no time grabbing wider attention" (Time Out
New
York), performing in and out of town with his co-conspirators Jeremy Viner (woodwinds), Jackson Hill (bass), and Alex Ritz (drums). Yet, the most exciting part of Bhatia's endeavors are the recordings that he and his collaborators silently worked to perfect for two years. Last fall, they debuted this
new
sound via two spectacularly received releases on the Rest Assured imprint: the Strata EP and Yes It Will LP. The
New
York Times weighed in: "This intrepid young guitarist has an arresting and stylish
new
album … that reflects a contemporary roil of interests: streamlined post-bop, super-articulate jazz-rock, texture-haunted electronics, chilled-out chamber music."
The Funk Ark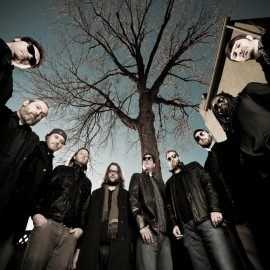 "A strong frontrunner in the resurgence of the Afrobeat genre." – OkayPlayer
This DC-based band has toured nationally over the past year, sharing bills with Grammy winners Rebirth Brass Band and Grupo Fantasma, as well as Thievery Corporation, Trombone Shorty, Chuck Brown, Keller Williams, Giant Panda Guerilla Dub Squad, STS9, Santigold, and more. The Funk Ark reached #1 at college radio in markets on both coasts and enjoyed significant success at CMJ 200 and CMJ World, in addition to strong showings at KCRW, KALX, and NPR, plus coverage from Relix, Billboard, and major-market media coast to coast.
"Nothing like following up an auspicious debut with a
new
set that defies sophomore slump. Mixing up a rocket fuel of Afrobeat and funk, this is a killer, uncut dose of pure bomb." – Midwest Record
"Bringing it and taking listeners on a global funk journey that will have you melting into the dancefloor." – Giant Step
"Funky swagger and soul that is as unforgettable as it is unique." – Inside World Music
In under a year, The Funk Ark made their debut with ESL Music ("From the Rooftops," produced by Eric Hilton of Thievery Corporation), toured both coasts, then cranked out an even tighter follow up album for ESL ("High
Noon
," produced Adrian Quesada of Grupo Fantasma). This world funk ensemble has established itself as a force both in the studio and through their high-octane live performances, garnering a reputation as purveyors of gritty, soulful Afrobeat and big band funk.
The DC-based band has toured nationally over the past year, sharing bills with Grammy winners Rebirth Brass Band and Grupo Fantasma, as well as Thievery Corporation, Trombone Shorty, Chuck Brown, Keller Williams, Giant Panda Guerilla Dub Squad, STS9, Santigold, and more. The Funk Ark reached #1 at college radio in markets on both coasts and enjoyed significant success at CMJ 200 and CMJ World, in addition to strong showings at KCRW, KALX, and NPR, plus coverage from Relix, Billboard, and major-market media coast to coast.
Bandleader Will Rast is responsible for keyboard parts on the most recent Thievery Corporation release ("Culture of Fear"), and has performed with Mya, GZA, Ocote Soul Sounds, Federico Aubele, Brownout, and more.
Donvonte McCoy feat. Heidi Martin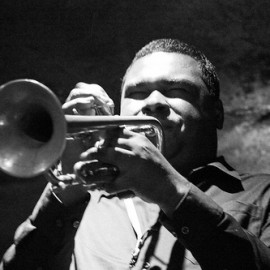 Donvonte McCoy is, simply put, one of today's finest jazz trumpet players. His sound is powerful and tender, gentle and funky. As a sideman, he has performed with many great artists such as Lionel Hampton and Curtis Fuller. Donvonte is also gaining wider recognition as a bandleader; the Donvonte McCoy Quintet, a post-modern ensemble that maintains its roots in jazz but also draws heavily from funk and go-go, is a mainstay of D.C.'s highly popular Eighteenth Street Lounge nightclub. There, McCoy has developed a
new
, danceable sound that appeals to music lovers from all over the world.
McCoy appears at the
New
Vintage
Fest with a quartet, plus special guest Heidi Martin — also a prominent songwriter who is considered one of D.C. jazz's most energizing talents. Martin, a vocalist, has developed a close rapport with McCoy over the past few years, often appearing with him at Eighteenth Street Lounge. Photograph courtesy Timothy Forbes Photography.
Todd Marcus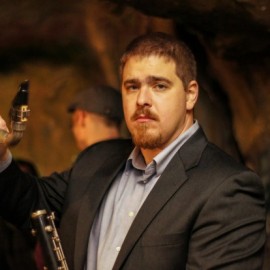 Bass clarinetist and composer Todd Marcus is one of the few jazz artists worldwide to focus exclusively on use of the bass clarinet as a primary soloing instrument.
While use of bass clarinet in jazz typically tends to lean heavily towards avant-garde and free-jazz styles, Marcus' playing presents the instrument with a modern straight-ahead jazz approach. His music swings hard with both fiery and introspective intensity but also maintains a strong lyrical sensibility.
Based in Baltimore, MD, Marcus actively leads small ensembles such as the Todd Marcus Quartet, Trio, and Duo as well as his nonet, The Todd Marcus Jazz Orchestra, which features his compositions and arrangements for six horns, piano, bass, and drums. His latest album, Inheritance, with the quartet, earned a spot on NPR Music's Top 10 Recordings of 2012 list.
Self-taught in jazz theory and composition, Marcus' compositions draw largely on straight-ahead jazz and classical influences but over recent years have also increasingly explored the Middle-Eastern sounds from his Egyptian-American heritage. His work includes international performances, clinics, and radio play and he has worked with other jazz artists such as Bennie Maupin, Don Byron, Larry Willis, Odean Pope, Tim Warfield, Sean Jones, George Colligan, Orrin Evans, Joel Frahm, Xavier Davis, Mike Formanek, and Gary Thomas.
Marcus was also a featured guest at the 1st World Bass Clarinet Convention in Rotterdam, Holland where his work was recognized for both his compositions and unique solo voice. Marcus balances his music career by running Newborn Holistic Ministries, a nonprofit addressing poverty related issues in his Baltimore, Maryland neighborhood. The organization runs an art program providing children and adults with alternatives to drugs and violence in the community, a recovery program for women overcoming drug addiction and homelessness, and has achieved significant community revitalization by renovating abandoned buildings and vacant lots.
Christie N. Dashiell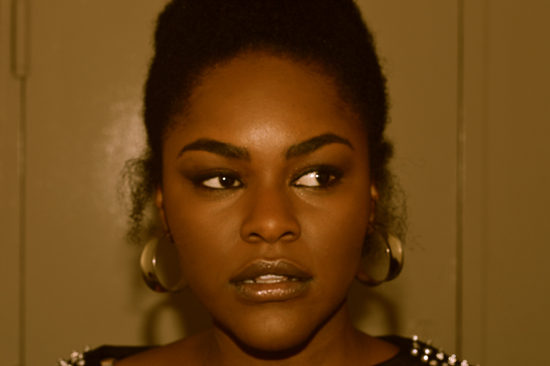 Christie N. Dashiell is a jazz/contemporary vocalist from Greenville, NC. She occupied the screens of= millions throughout the third season of NBC's The Sing-Off, as the lead vocalist in Afro Blue, Howard University's a capella group.
As a solo artist Dashiell's voice grabs you, it's soft and it's assured, and she fronts an excellent four-piece band that updates jazz with hip-hop and funk rhythms.
Dashiell was born in Washington, DC, and keeps a strong foothold in the city. She has also performed at the Kennedy Center (where she was part of Betty Carter's Jazz Ahead Residency in 2010) and the Lincoln Theatre in DC. She's a recipient of the 2011 Downbeat Magazine Best College Graduate Jazz Vocalist, and 2008 Outstanding Soloist award, in the students' jazz vocal category. Dashiell has performed alongside Fred Hammond, Smokey Robinson, Boney James, Geri Allen, Vanessa Rubin, Nneena Freelon, Carmen Lundy, and Mary Stallings.
Tarus Mateen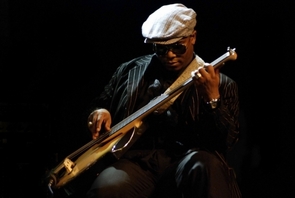 California born, Tarus Mateen, entered his professional career at age 12, making a three week tour of Jamaica West Indies. He opened for such greats as Freddie McGregor and Judy Mowatt. During the following three years, he continued performing in the states in the west coast areas. The bassist also did studio sessions for some of California's early rappers.
With an early start in his career, upon graduation he moved to Atlanta, Georgia to attend Morehouse College, majoring in Music. Hitting that scene by storm, he began working the local club circuit, playing a variety of styles on electric and upright bass. In 1987, Tarus was a guest of Reggae stars Sly & Robbie, where he performed on upright bass as a solist – doing what he does, giving life to music.
His career sky rocketed when he moved to
New
York in the late 1988 to land a one and a half year gig with legend be-bop singer, Betty Carter. Touring with Ms. Carter and recording a grammy nominated CD in Europe and Asia gave Tarus Mateen phenominal road travelling experience.
As a bassist, Tarus' demand placed him with Terance Blanchard, whom he worked with and recorded the Malcom X original score and the grammy nominated Malcom X jazz suite. He also laid the bass tracks for the scoring of Sugar Hill. Tarus recently recorded with and produced a track for the daughter of Diana Ross, Rhonda Ross.
Look for Tarus musical productions and arrangements on the soulful album entitled "All You Need" for vocalist "Jaha" to be released this Summer.
More of Tarus's credentials embody recording bass lines for the upcoming Outkast and Toni Braxton albums, The remix to Speech's, "Loke Marvin Gaye Said" and the gold selling Goodie Mob single "Cell Therapy". Tarus is the bassist for the Goodie Mob who toured the US twice extensively with tfe Roots, the Fugees, De La Soul and Fishbone around the nation.
Kris Funn & Corner Store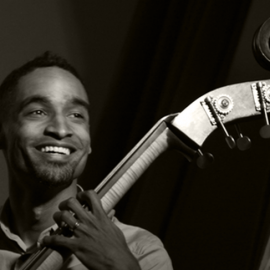 Kristopher Funn was born and raised in Baltimore, Maryland. He began playing the trumpet at age four and took up the double bass at age 14 upon entering high school. Through the instruction of his father, Charles Funn, Kristopher performed his first professional bass gig the same year he began learning the instrument. Other early accomplishments included winning the "unsung hero" at the Fish Middleton jazz competition at the East Coast Jazz festival also in the first year of instruction. At age 18, Kristopher attended Howard University to study Computer Science while also performing in the Howard University Jazz Ensemble for two years.
After graduating with an honors degree in computer science, Kristopher decided to pursue a career as a professional jazz musician, performing in several venues in the Baltimore Washington metropolitan areas. At age 23, Kristopher began touring internationally with alto saxophonist Kenny Garrett. Since then, he has traveled to every major jazz festival in the world touching six continents performing with artists including Bruce Williams, Nicholas Payton, Pharoah Sanders, Jeff Majors, Jeff Lorber, and many others. Kristopher has appeared on several recordings including the Christian Scott albums, "Yesterday You Said
Tomorrow
" and Christian aTunde Adjuah on the Concord Jazz label. He continues to perform professionally in the Washington D.C. area while touring with the Christian Scott Quintet.